| | |
| --- | --- |
| | |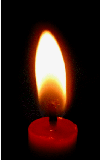 Mon Sep 10, 2012 14:23:53
TIJANA MITROVIC
SRBIJA



Jovana je bila zlato,sreca,ponos i dika svoje porodice...Stvarno sam mnogo cula o Jovani preko njene nane Mice i mog tate...Bila je pravi Andjeo koji je hodao zemljom,ali na zalost taj Andjeo je otisao gore na nebo kod Boga oca.Sada hoda nebom i cuva svoju porodicu,familiju i prijatelje...Neka pociva u miru!!!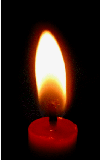 Thu Aug 30, 2012 10:20:36
Zeljko Mitrovic
Srbija



JOVANA duso, imao sam tu nesrecu da te upoznam kroz suze i uzdahe tvoje cenjene nana Mice na ovaj tuzan i bolan nacin. Sa druge strane, hvala nana Mici sto mi je omogucila, predocila i pokazala sve vrednosti i osobine koje su krasile tvoju mladu licnost i devojacku lepotu. Pocivaj u miru jednaka medju andjelima Bozijim, cuvaj svoju porodicu i ocekuj susret sa njima koji ce se sigurno dogoditi jednog dana. Do tada zivece uspomena na tebe koja nece nikada izbledeti!!! TI si to sigurno zasluzila...!!!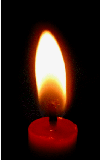 Fri Aug 24, 2012 04:24:22
Magdalena
Srbija



Suze ne mogu da je vrate,jer da mogu ona bi živela večno! Svako ko je poznavao je bogat čovek. Nedostaje mi ljubav moja... Sve dok se ne sretnemo ponovo Joki..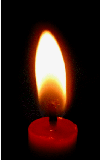 Fri Aug 17, 2012 17:48:45
Autentik
Srbija




Nemam reči za ovu tragediju, strašno...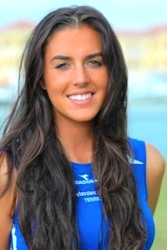 At age 20, Jovana Vasic seemed destined for a bright future.
She was nationally ranked in college tennis and recently accepted a full-ride scholarship to Northern Arizona University. Born in Belgrade and raised in Des Plaines, she also dabbled in modeling and was seen in the eyes of her family and schoolmates as an up-and-coming star.
Vasic and her dad, Milan Vasic, were en route to her new school when a semitrailer truck crossed a median in Texas and crashed into their car.
Milan Vasic, who was driving, was injured. Vasic was killed on the scene.
She would have attended Northern Arizona as a junior after her time at St. Petersburg College in Florida, where she also attended on a tennis scholarship.
"Our thoughts and prayers go out to the Vasic family," said Athletics Director Jim Fallis in a statement. "Coach Bruno and our whole program are devastated. We were looking forward to her joining our program."
Vasic was ranked as the No. 25 player in the National Junior College Athletic Association and played No. 1 and No. 2 singles at St. Petersburg College last season, according to the school.
She was team captain during the 2010-11 season in Florida, as well as an honors student with a 3.36 GPA.
"She was going to change the face of NAU tennis," said NAU Director of Tennis Kim Bruno. "She was the most competitive player I have ever seen. I felt privileged that she chose us and chose to come to school here."
"Jovana exemplified to the highest degree what it meant to be a team leader and true competitor," said Phil Girardi, coach at St. Petersburg. "She was an outstanding teammate, player and friend to us all on the team. Words cannot express the loss the team is feeling at this time."